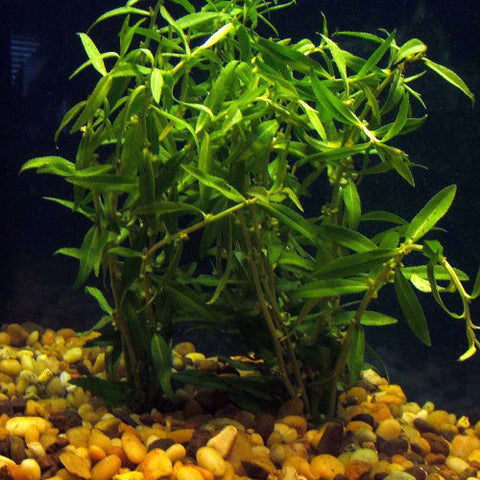 Mermaid Plant | Proserpinaca Palustris
---
Mermaid submerged pond plant grows as a submerged pond plant to the surface and will grow slightly above the water. It can be grown in creeks or streams as a creeping plant. This is an excellent submerged pond plant for small fish to hide in. Use one bunch for every 2 square feet of surface area. Keep base below water by attaching weights or plant in a small basket.
SIZE: SOLD AS CUTTINGS - 4-6 STEMS PER BUNDLE
Mermaid Plant (Proserpinaca Palustris)
Light Requirements: Full Sun to part shade
Hardiness Zone: 7-11
Mermaid Plant is an excellent oxygenating pond plant.
---
More from this collection