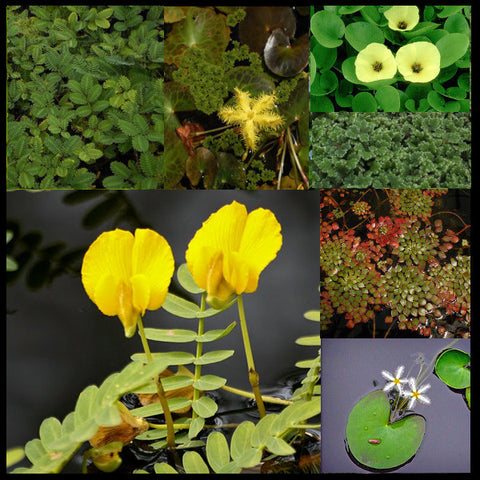 Lily-Like Flowering Plants and Floating Plant Collection | Large
---
A floating plant collection that is legal in most states. Floating plants that will bloom and add color to your water garden all season! The Water Poppies and Snowflakes should be planted for increased growth and flowering. Flowering Lily Like Plants in this collection are California Legal Large Leaf Sensitive will be substituted with Sensitive Neptunia Aquatica where illegal.
 Includes the following plants:
3 - Water Poppies
1 - Large Portion Azolla
6 - Floating Sensitive Plants
6 - Large Leafed Sensitive Plants "Golden Botswana Wonder"
3 - White Fringe 'Montana' Snowflakes
3 - Yellow Fringe Snowflakes
Flowering Floating Plant Collection - All plants in this collection are
legal in most states.  If a plant in this collection is out of stock or illegal in your state, the plant will be substituted with a similar pond plant.

---
More from this collection